Canada's first ever game show on ethnic radio!
Listeners will now have a chance to participate in a live game show – PAI$$E KA KHEL (The Money Game) to win money.
The hot seat awaits… Those who think they know it all… Those who are well informed… or, of course, those who are simply lucky.
Starting from August 9th, 2021, every weekday at 6:05pm, one participant each day, with all their intelligence, memory and luck will answer questions in a fast-paced quiz to win Money.
Sponsored by: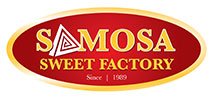 ---
Rules:
ELIGIBILITY:
No Purchase Necessary.
The gameshow is open to all persons residing in Ontario who have reached the age of Majority (18).
Contest will only be played on-air from August 9th to September 3rd , 2021
Contestants must be available to come into the RED FM studio from 5:30pm to 6:30pm (7 Sun Pac Blvd Unit #1, Brampton ON L6S 0E8) on any weekday (Monday to Friday).
Only one person per household can be a contestant on the game show.
REGISTERATION:
Register via the RED FM Canada app for your chance to participate in Paisse ka khel. Click on the "To become a contestant icon".
RED FM will randomly choose 20 contestants to play Paisse ka khel from all the eligible entries received via the RED FM Canada app.
GAME SHOW DETAILS:
We have prepared 8 categories of questions. Prior to the show, each short-listed contestant will be asked to choose three categories from the Category list. Accordingly, questions will be asked from these categories.
Initially, a total of 8 multiple choice questions will be asked. The first four questions will be worth $25 (Canadian funds) and the remaining four questions will be worth $50. The contestant will only win the amount for the correct answers given.
Contestant will only have 15 seconds to answer each question. The timer will begin after each question is asked by the host.
It is not necessary to answer each question correctly to progress to the next question.
Passa Palat round: A double or nothing question will be offered to the contestant in this round. If a contestant decides not to play this round, then they will take home the amount won during the Initial questions round. If the contestant decides to play the Passa Palat round, they will be risking the total amount of money they have already won. They will receive 30 seconds to answer the question. If they answer correctly, they will double their prize money, if they answer incorrectly, they will be left with no prize money.
Prizes are not negotiable.
RED FM reserves the right to use contestant's names, images and recorded media in any format for our own purposes indefinitely.
RED FM is not responsible for any technical problems incurred during the contest by the contestant, RED FM, sponsors, or any participants.
Contest rules may be subject to change at any time exclusively by RED FM.
Listeners playing by phone (when a scheduled contestant does not show-up):
In the event a scheduled contestant does not show up by 5:30 pm at the RED FM Studio, then, the game show will be open to our listeners.  RED FM will invite listeners to register by texting the word "Play" to our on-air number 905-790-5555.
One randomly selected eligible listener will be asked to participate over the phone.
To be eligible, no purchase is necessary; contestant must be above the age of majority and no other member of the same household should be a contestant of this game show.
The contestant will be given a choice to choose any three categories from a list of seven categories of questions. Accordingly, the questions will be asked from the selected three categories.
The contestant will have 15 seconds each time to answer the first 8 questions and 30 seconds to answer the question in the Passa Palat round.