This holiday season RED FM is giving away $2,500 in Cash
Tune in each weekday from Dec. 13th to the 24th for your chance to win cash ranging from $50-$500 daily
When you hear the cue to call be the 25th caller through 905-790-5555 to play
Once you become the 25th caller you will decide if you want to open one of the envelopes full of cash or if you want to transfer your envelope winnings to the Jackpot.
The jackpot will start at $1000 and will increase as callers give up their envelope winnings. The jackpot prize will be divided between all the callers who transferred their envelope winnings on Dec. 24th.
Good luck & Stay safe this Holiday Season!
Sponsored by: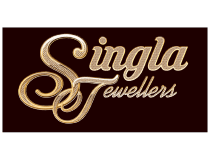 ---
Complete Contest Rules and Regulations:
NO PURCHASE NECESSARY
Contest is open to all persons residing in Ontario who have reached the age of majority (18) with Canadian Government Issued Photo ID.
Contest will run on-air each weekday from Dec. 13th-24th
One cue to call will be played at a random time to inform listeners when it's time to call in to enter for the contest. The eligible 25th caller through at 905-790-5555 will play. The caller will decide if they want to open an envelope from the Christmas tree or if they want to transfer those winnings to the Jackpot.
The Jackpot will begin at $1000 and will increase as contestants transfer their winnings. On Dec.24th the jackpot will be divided by all the contest winners who transferred their envelope winnings.
The amount of the cash prize in the envelope will depend on how much is in the envelope. The lowest a listener can win is $50 with the highest daily cash prize being $500.
A total of $2,500 will be given away from Dec. 13th-24th
Prize winners can only win once every 60 days. If a previous winner is found winning more than one time in 60 days, they will automatically be disqualified.
One winner per household
Prize is non-negotiable
Prize winner must book an appointment with reception to claim the prize and must appear by themselves. The prize winner must follow the safety precautions when entering the building and must claim the prize within 30 days of winning. The prize winner must provide Canadian Government issued photo identification when collecting the prize and the address on the government ID must match the address given at the time of winning.
RED FM reserves the right to use contestant's names, images and recorded media in any format for our own purposes indefinitely.
RED FM is not responsible for any technical problems incurred during the course of the contest by the contestant, Red FM, sponsors or any participants.
Contest rules may be subject to change at any time exclusively by Red FM